Posted by Jan on 24th Aug 2014
Today I'm preparing for a photo shoot down on the south coast. While I gather up my newest collections and props, it takes me back to the one we did in Cornwall earlier this year.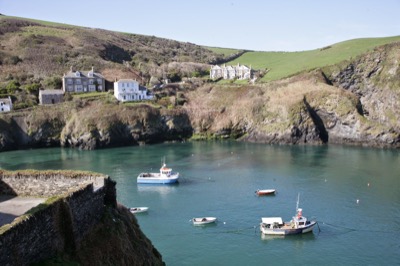 It was the most beautiful summers day – blue sky, blue sea. Not bad for 12th March!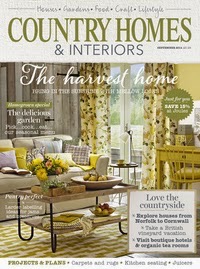 Commissioned by Country Homes & Interiors magazine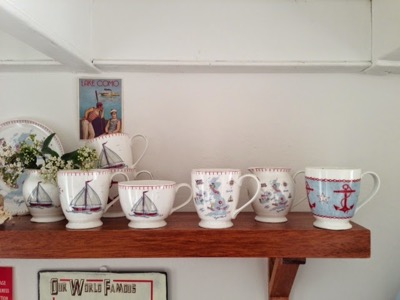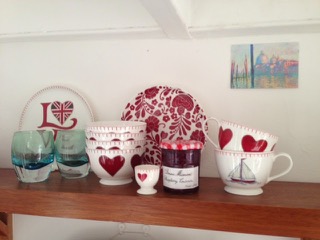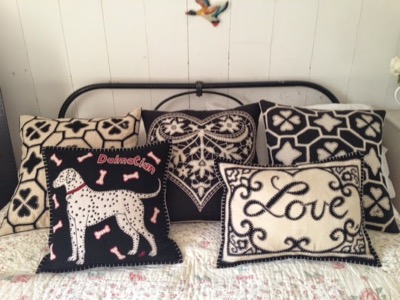 My China Black Collection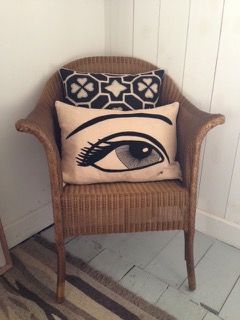 I scurried around setting up china, plumping up cushions, making beds and creating little niches to catch the camera's eye!
The Eye is one of my favourite cushions - yet it didn't make it into the magazine!
The funky Vintage Tattoo Collection has travelled far since the shoot - now available in New York, London, Tokyo and Hong Kong.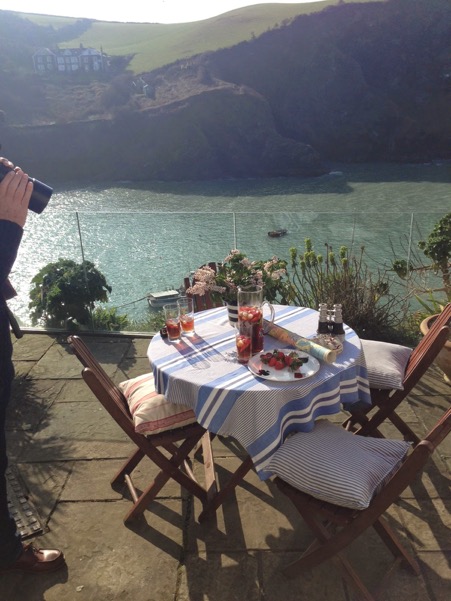 It's a wrap!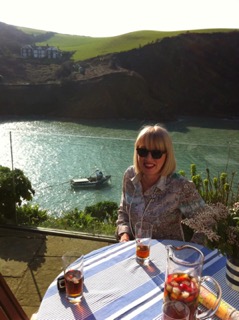 To see more - pop out to buy the magazine or check our press area here: