Posted by Jan on 23rd Jul 2015
As a follow on to last week's sneak peek into the JC HQ - here we are again with our new Personalised Collection. After the huge success of our Magic Heart Cushions we decided to extend the collection and make some children's personalised cushions to add to the collection.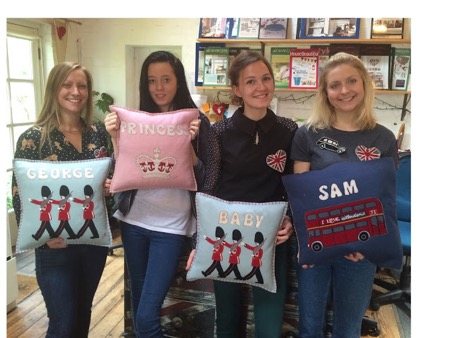 Above, Flo, Mary, Lucie and Jo are proud to launch this lovely new Personalised Collection.
The girls were so inspired that they decided to make their own personalised cushions. Here they are pinning on their names.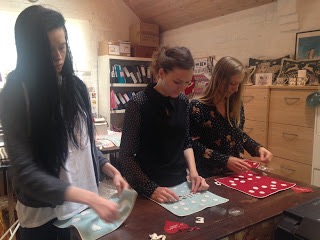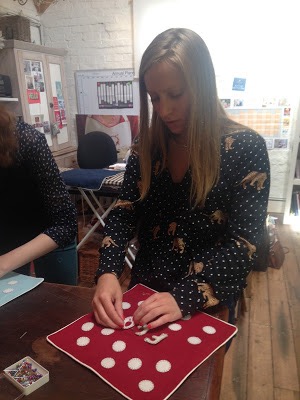 Flo working on her red spot cushion.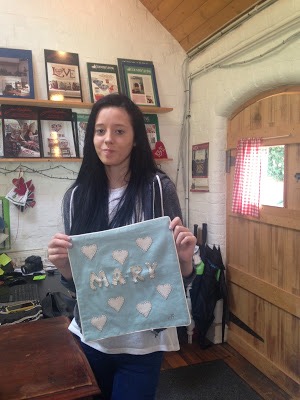 Mary, almost there just a few stitches to go.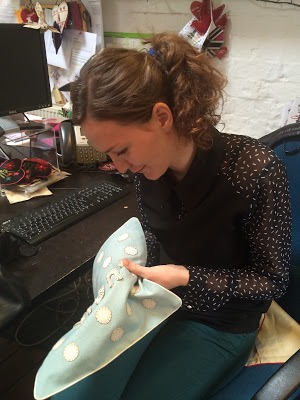 Keeping Lucie quiet - a skill for life!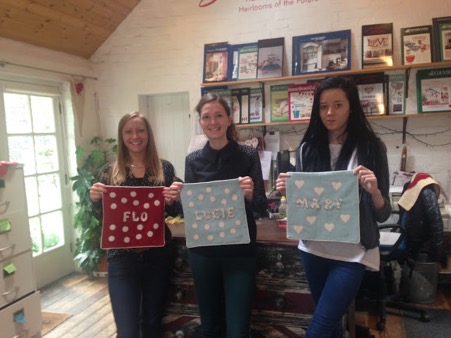 Here - almost done, they just need a good press - et voila!