Posted by Camille on 20th Sep 2011
Considering the lynchpin Jan Constantine is becoming in the world of design, we thought it would make sense to share with you who her five favourite designers are and why. Read on below to see who influenced Jan most!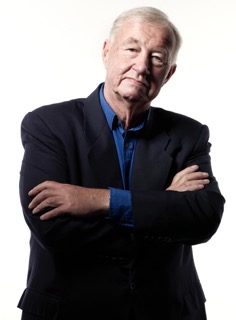 Terence Conran is a world-renowned designer from the first family of British Design and head guru from a dynasty of creative genii (his son, for example, is famous fashion designer Jasper Conran). Terence Conran singlehandedly changed the British home in the 60s and 70s with his fantastic and innovative Habitat stores – this, of course, was back when Habitat was considered cool and covetable rather than the hybrid store of recent years, which lacks the spirit and Midas touch of Conran as he no longer owns it. Jan also loves Conran's restaurants, and says she has spent many happy hours in the Bluebird on the Kings Road or the oyster bar in the Michelin Building Conran Shop on Fulham Road. She admires Conran too, for his restaurant in Paris, saying, "How wonderful it is for an Englishman to have restaurants in Paris!"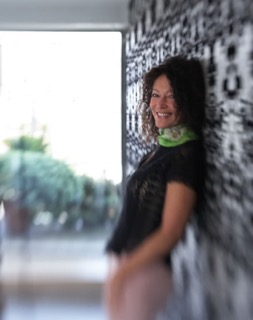 In the world of interior design, Tricia Guild is the strong and confident queen of colour and striking surface pattern design.
She is the founder of international company Designers Guild, and produces wonderful collections of fabrics and wallpapers. She has won a number of awards in the area, including the Queen's Award for Export Achievement, and has also written a number of books.

A century ago, this brilliant dress designer was the first real modern designer, creating new looks for women based on menswear fashions and changing the way women dressed forever, freeing them from corsets.
The French government reports that a bottle of her first designer perfume, Chanel No. 5, is sold every thirty seconds. It is considered the world's most famous perfume.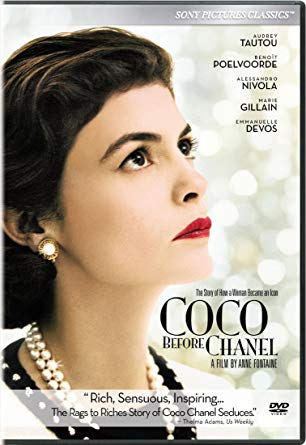 The Anne Fontaine film, 'Coco Before Chanel', is also one of Jan's favourites.
Ossie Clark was a major figure in the fashion industry in the 60's and 70's, and is renowned for his vintage designs today.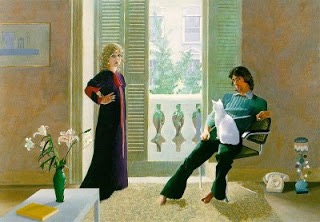 Painting of Clark and his wife, Celia Birtwell, by David Hockney
Jan: "When I was 16 I had the most amazing cream crepe and satin trouser suit by Ossie Clark which I absolutely loved. He knew how to dress women and make them feel fantastic and feminine. As a fashion student in the late 70s I was very lucky to meet my favourite, Ossie Clark at his exquisite apartment in Sloane Street, Chelsea. My tutor, Jo Tyrer, had also been his tutor so she introduced me and a couple of other students to him. I was thrilled as he chatted with us and I remember his little dog, Dody Doe, sitting on his lap."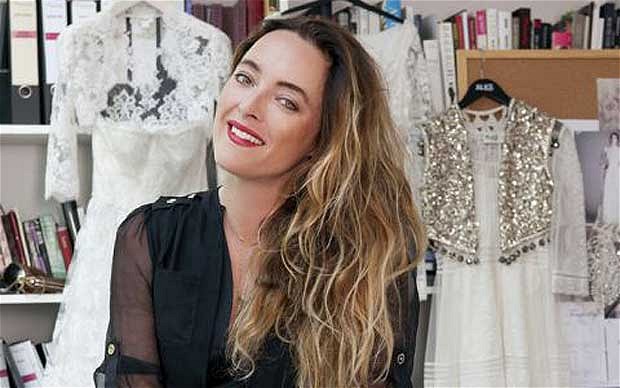 Alice Temperley is a British fashion designer, based in London. Many celebrities have worn her designs, and in 2004 she won the Best Young Designer of the Year award.
"I see Alice Temperley as a modern-day Ossie Clark, and I love the way she embellishes her creations with striking embroidery, sequins and stones. When I wear my Alice clothes I feel special – they are flattering, feminine and fabulous."