Posted by Camille on 22nd Jun 2014
Jan and HRH Prince of Wales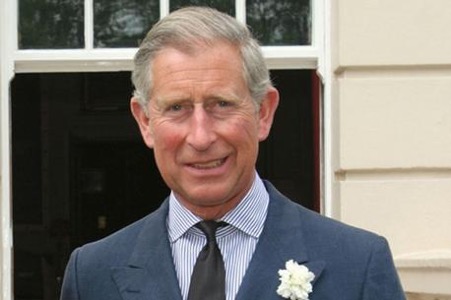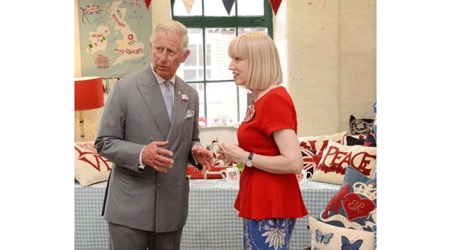 Jan and Jo were so excited this week when they met HRH Prince of Wales on Tuesday whilst he was visiting Middleport Pottery. His visit was to commemorate the completion of a £9 million project led by his charity, The Prince's Regeneration Trust, after they stepped in to save the UK's last working Victorian Pottery from closure in June 2011.
Jan Constantine was one of six creative companies brought together by UK Trade and Investment (UKTI) to explain their export activities in an exhibition of their products for the Prince.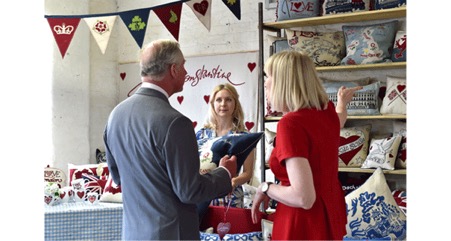 Jan said "I was thrilled to speak with Prince Charles about my business. He was so interested in our products and how we export our Britishness overseas. We talked about the Highgrove Shop and his Dumfries House project for fashion and textiles".
"We gave him a navy blue British Isles cushion and when he admired the Jack Russell cushion, we gifted that too - possibly for Camilla who has several Jack Russells."