Posted by Jan on 17th Jul 2015
Here at JC HQ we can't go away just yet because it's too busy - this is the week we despatch our autumn and Christmas collections to the London stores - so it's been a little bit bedlam!
Here's a sneak peek into the world of JC HQ - here we have Jo, my design assistant and Flo on the right, who originally came to us when my girls were small, as an au pair from France. She's returned many times over the last 8 years and now works in the office with us.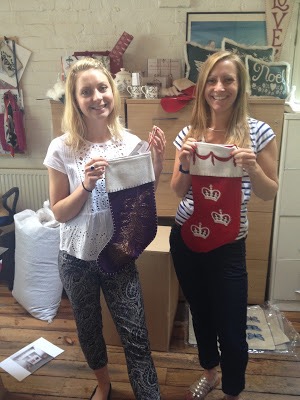 Exclusive Christmas stockings created for Liberty of London with peacock feathers and crowns.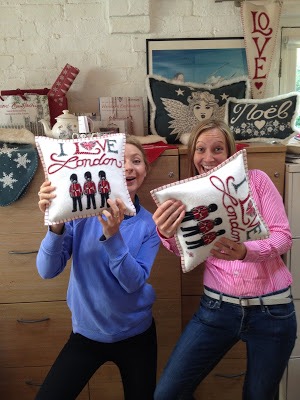 Don't forget these little beauties Mr Selfridge!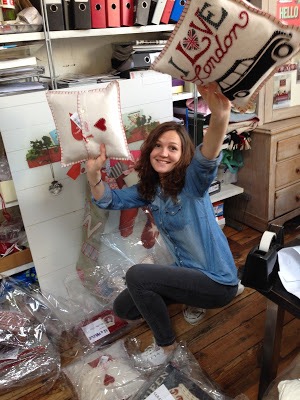 "And I Love the London taxi" says Lucie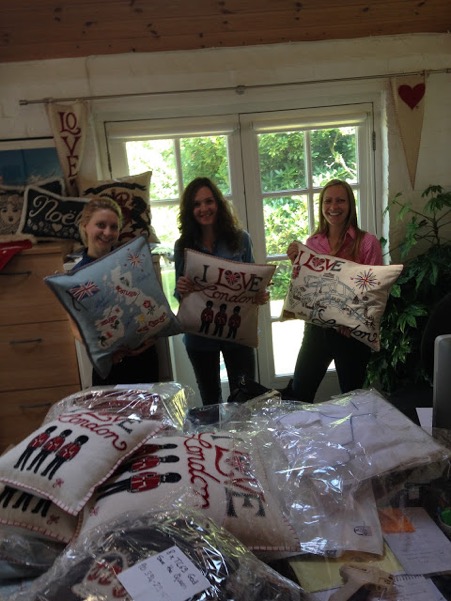 Packing some of our favourite things for some of our favourite London stores
Lucie is an intern, also from France. If you phone and hear a lovely French accent - it may be Lucie or it could be Flo! Sometimes they forget they're in England and start to rabbit in French. It's nice to be a little bit international in our small English country village - the villagers don't know what's hit them - Ooh la la!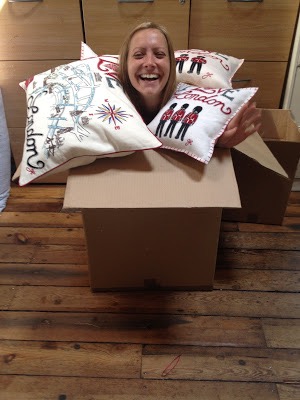 Flo will try anything to get to the London Room launch at Selfridges!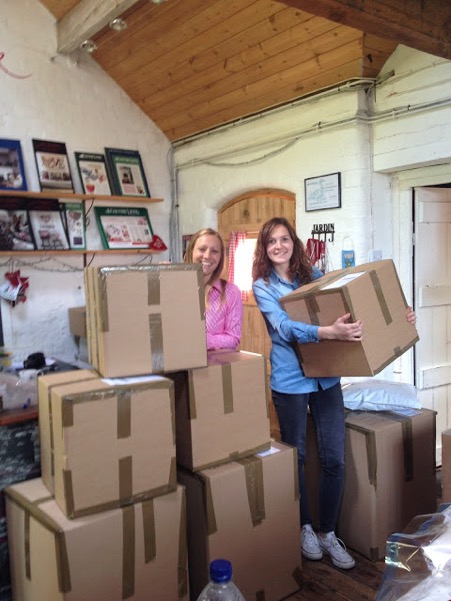 Selfridges and Liberty next stop - Harrods next week.All packed up and ready for DPD!
Will keep you posted on the launch and when we'll be in store at Selfridges.

Hope to see you there! X