Posted by Camille on 14th Feb 2013
Paris mid January 2013.
Amidst heavy snow, long delays and lost tempers, we travelled to Paris to see beautiful home interiors at the gathering of the finest companies in the world.

Here are a just few of my favourite things – with food and flower inspirations.

The trend area displayed a "back to basics" theme:
Give us our daily bread…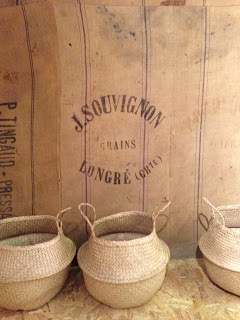 "Somewhere between overproduction and a quest for the essential, between virtualities and materialities, our contemporary society is seeking the roots of it's origins and, simply, the primal source of living things. Over-abundance can lead to scarcity, excess feeds impoverishment, and having too much drowns desire."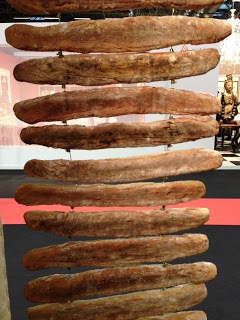 Le pain, le lait, la viande, les legumes… "dis-mois ce que tu manges et je te dirai que tu penses"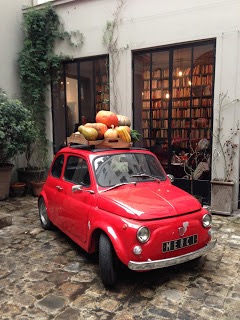 In the city, even the little red car has a vegetable rack.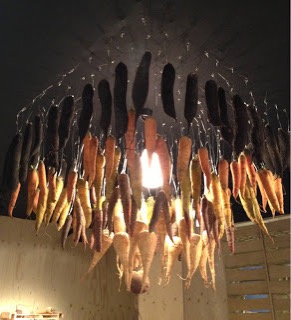 "Let there be light…"
Vegetable Chandelier - not bad for a nation of non-veggies!
Meat and milk were also portrayed at Maison but they were spartan and cold in comparison.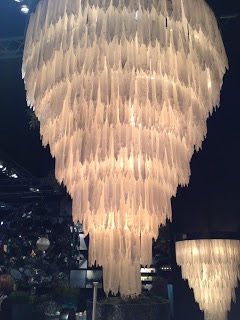 Stalactite Chandelier – so beautiful!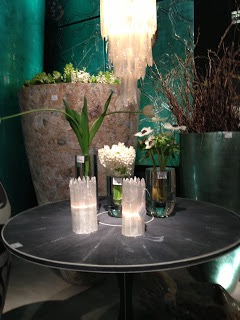 Spring bulbs break through the darkness...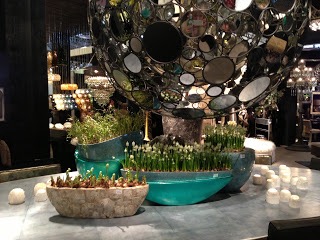 The scent takes your breath away…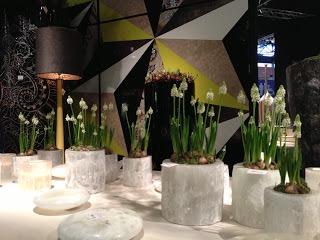 White grape hyacinths forging through to the light.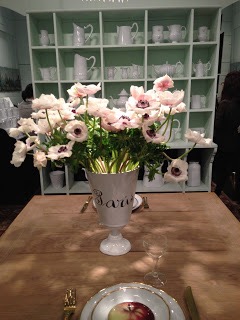 Keeping the best inspiration until last! – These glorious anemones - the flower of the show in the colour of the show on the stand of the show.
Au revoir Paris